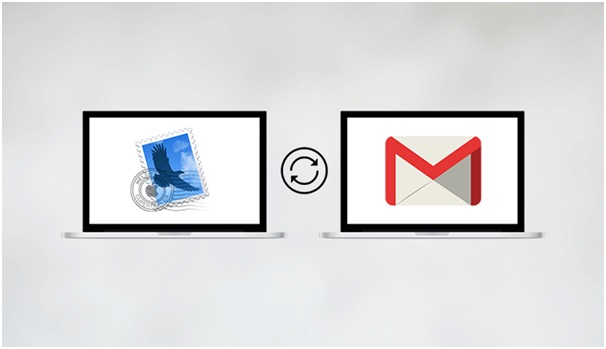 Apple Mail and Gmail are two such names that will be discussed here today in this blog. Both of them are used widely and have a vast number of loyal users. Recently many users have complained that they are unable to sync Gmail and want Sync Apple Mail with Gmail.
Problems faced by the user while Sync Apple Mail with Gmail
Well, this situation may be painful for you, but you need to have patience. As this issue may arise due to a lot of many reasons, we cannot fix them all in just one go. Knowing these reasons can actually help you solve it accordingly. Let's discuss:
Server Issue: Verify if servers are working fine.
Offline Device: Check if your device has a stable and working Internet connection.
Enable IMAP: If IMAP is turned off, it won't sync.
Wrong Settings: Wrong settings may interfere with the syncing process.
Outdated App: Outdated apps may fail to work efficiently and hence may lead to sync issues. So, update the app to solve the issue.
All of the above-mentioned causes and the simple solutions suggested can help you a lot. Before moving on for any other method or process, just try to fix the above-mentioned causes for the issue and see if they worked for you.
Methods to Sync Apple Mail with Gmail
Here, we are going to mention a few tricks and methods to solve this syncing issue. Let's check them out:
1. Try Changing Gmail's Security Settings
There might be some settings conflicts at the Gmail's end, fixing them may give the results. Let's see how to do that:
For this, you will first need to go to Google's My Account page.
As you land on the page, you will see a menu on the left panel of the screen. Click on Security there.
A new Security page will open, there you need to look for the Less secure app access option.
You will find that the access is Off, which is there generally by default. Turn that On.
Once done with all of the steps above, check the status of your mail.
2. Log in as a "Test" User
This is not a perfect solution but a smart trick to managing things temporarily if there is some server issue. Let's perform it:
Start by landing in the System Preferences.
In System Preferences, look for User and Groups and create a new test user.
Now, logout from your system, and log in again, but this time with the test user we have just created.
Once started, it is suggested to skip all of the app installments if asked and directly head on to sign in to the Mail.
If this method works for you just fine, this means that there is no issue with Mail or syncing. There is some app that is stopping the syncing process. So, when you log in to your system as the original user, start deleting any recently installed app after which you started facing the issue.
3. Remove the Account and Setup Again
If the problem still persists and none of the above suggestions worked for you, then you may need to remove the account and set up again with Mail. Doing this will permanently remove all of the traces of the account configuration. If you are worried about your Gmail account, then don't worry, your data and messages will be safe.
Back-Up Gmail Data.
Sysinfo Gmail Backup Tool is such a proficient tool for the same. This tool backs up single/multiple IMAP mailboxes and will easily backup Gmail Emails with Attachments in no time.
Conclusion
In this blog, we have discussed How to Sync Apple Mail with Gmail?. We have mentioned the causes of the issue and provided some suitable solutions. Email accounts and their safety is our priority and hence there should always be backups for your Gmail data.