If you are acquainted with the use of computers either for work purposes or for entertainment including gaming, you must have used or heard of 'Logitech. If not, all you have to do is type the following sentence on your browser's search bar 'best computer mouse', and in the long list of options, you will find at least one variant of Logitech mouse in the top 5 choices. In this blog, we will discuss why computer accessories by Logitech are one of the preferred choices. We also dig deeper and gain insights into Logitech G Hub including its role in enhancing your gaming experience.
The History of Logitech
Logitech was founded in Lausanne, Switzerland in 1981. The company is one of the leading producers of computer peripherals. In simple terms, they do not produce computers but devices that make computers and laptops a whole machine. Products manufactured by Logitech include mice (the plural form for computer mouse), tablet accessories, keyboards, webcams, headsets & headphones, universal remotes, and Bluetooth speakers.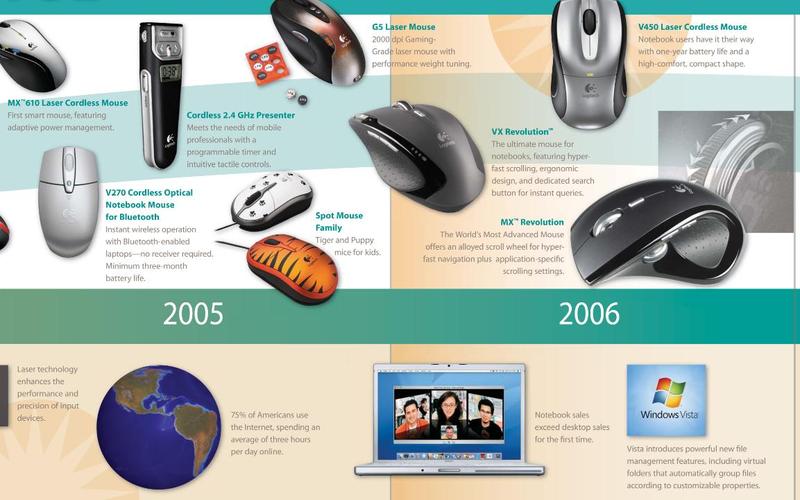 In the last 4 decades, the company has managed to become an optimal preference for many end-users. Some of the most reasons cited for the popularity of Logitech's computer accessories (especially headsets and mice) include:
The company is always working on updating its software and firmware
The mice produced by Logitech are considered by many as the most technically-rich mice segment out there
Sensors deployed in Logitech accessories are quick to respond
Every user may have their own reasons why they prefer a certain computer accessory more than others but if numbers are any indication, Logitech keyboards and mice are highly popular amongst gamers.
This brings us to the next topic of discussion. 
What is Logitech G?
As stated previously, Logitech, as a computer accessory brand, is highly sought-after in the gaming community. Their mice and keyboard range offers unmatched customization options and hence gaming professionals tend to love the brand.
Logitech G is a segment of the original company which deals specifically with computer-based gaming accessories. Professionals working at Logitech G strive to ensure that their customers have the best gaming experience by giving them a wide range of options of gaming mice, keyboards, streaming gear, gamepads, furniture, audio accessories, and many more items to choose from.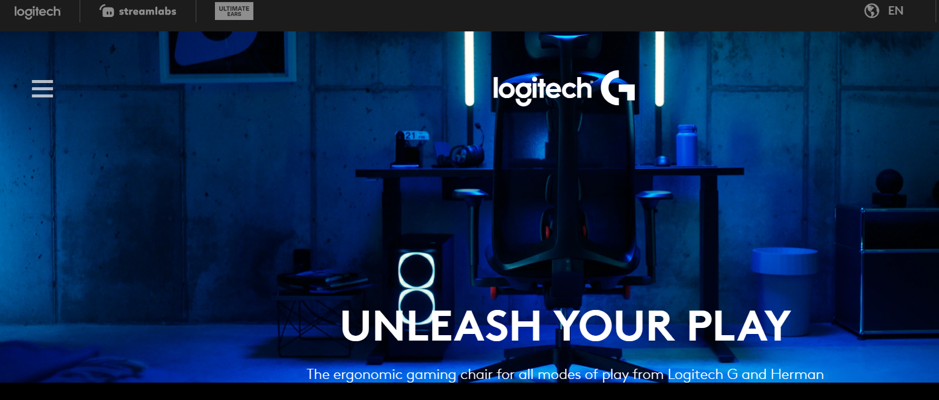 To ensure gamer satisfaction, teams at Logitech G have collaborated with almost all popular game developers to ensure that their products are compatible with the games (talk about dedication). As per company claims, they have collaborated with professional gaming teams and athletes to learn about real consumer expectations and deliver accordingly.
One of the most intriguing features offered by the gaming segment of Logitech is the Logitech G Hub.
Wondering what it is? Well, the name itself is self-explanatory. It is the hub for all things related to Logitech's gaming accessories. If you have already invested in a Logitech gaming setup or are planning to, you should not miss out on the following points of discussion.
Initially, Logitech G offered a software program called Logitech Gaming Software. This program allowed its users to set up, customize, and program all of the company's gaming gear including mice, headsets, keyboards, and speakers as per their individual requirements and needs. The software was needed to configure all settings for Logitech Gaming Devices. Once the application was launched, the company did not make any significant changes to the application for nearly half a decade. However, realizing certain limitations of the application, Logitech G updated the gaming software and called it Logitech G Hub, which is also the company's latest gaming application.
In reality, Logitech G Hub is used for the same purposes the Gaming Software was used for. The only difference is that the latest version offers broader compatibility and higher performance. Here is a brief technical differentiation between the two versions.
Logitech Gaming Software offered a Windowed view while G Hub offers a full-screen mode
The previous version was compatible with Windows 7 & and above along with OS X 10.8 and above. The new version is compatible with Mac OS 10.13 and above. Compatibility with Windows is the same as the predecessor
Gaming Software had less advanced features while G Hub is home to a large number of advanced features
If you are a beginner in gaming and do not wish to spend more time on customization. Logitech Gaming Software is definitely a good choice in that case. However, if you are looking for more customization or personalization options, we recommend opting for G Hub.
In the last bit of the discussion, we will be answering the most common questions one may have when using G Hub. 
Well, the answer is pretty simple. Visit the official page of Logitech and download the application option depending on the computer OS. Connect all your Logitech devices to the computer and launch the software once downloaded for further process.
What do you do to add a device to the hub?
The software takes care of this. Once any Logitech device is connected to the computer, the program will automatically detect if it is compatible and add it to your system. For installing wireless devices, we recommend you follow the simple steps
provided by the service providers for easy installation.
What are the steps for customizing Logitech G Hub?
The application will scroll up post-installation. Click on the right button and scroll through the setup screen until you reach the last option where it asks you to launch G Hub. For customizing already detected devices, click on the picture of the device present on your home screen. The app will automatically suggest customization options once you select a device.
How to access other profiles on the application?
The default profile when the app launches is the Desktop. At the top of your screen, locate the Profile drop-down option for accessing other available profiles by clicking on 'Manage Profiles'.
How to create a new profile for a game?
Visit the Games & Applications section. Click on the game you wish to create a profile for and select 'Add Profile'. You can name the profile as you like.
With this, we come to the end of our long discussion on Logitech G Hub. 
Conclusion:
In summary, Logitech definitely has an upper hand over its competitors in the gaming sector since its investment in developing and launching a user-friendly hub for all its gaming devices. They took some time to revamp the original Gaming Software and introduce the new one but Logitech G Hub was worth the wait since it is the much-anticipated answer to all your question about Logitech gaming gear.