Lotus Notes and MS outlook are two major email communication platform. Both of this software have pros and Cons in their own way. However, nowadays MS outlook is preferred highly as compared to Lotus Notes. If you are working on lotus notes and want to migrate your files in outlook then you have to access all your lotus notes files on MS outlook which is not a very easy task. Because Lotus notes use NSF files format and MS Outlook uses PST file format so you cannot transfer NSF files directly in outlook (because they are not compatible with each other.)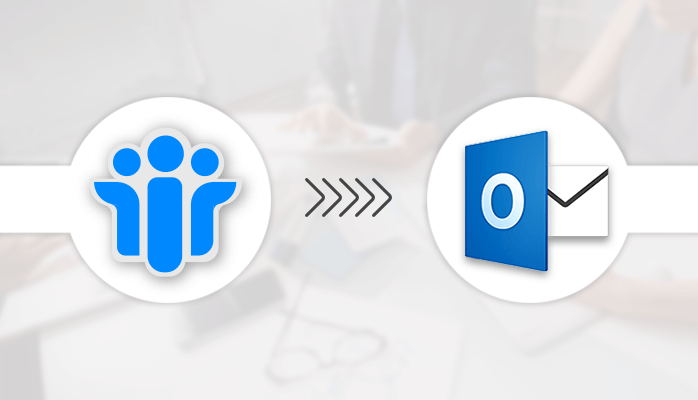 Some benefits of MS outlook these are
It provides the best client-server integration.
It provides a better security channel for exchanging mails with Digital Rights Management (DRM) features.
It provides the same interface which is used for both MS Outlook and outlook web access (OWA).
Single-seat management for OS and messaging platform.
It is more cost-effective and provides multiple accounts in comparison to Lotus notes.
MS outlook is user-friendly as it is used by both novice and Professional.
During job switch, most of the places have preferred outlook as their email client.
MANUAL METHOD to Convert NSF to PST file Format
NSF to PST migration manually consider two steps:
a) Export NSF files to intermediate CSV files
b) Import CSV files to outlook
EXPORT LOTUS NOTES MAILBOX FILES
 For this, you have to follow these steps
Launch Lotus notes application.
Go to the "Mail" tab.
From "Menu bar" go to "File option".
Click "Export". The process continues to export wizard.
Choose between "Tabular text" or "Structural text".
To continue the export process click "Continue".
To end the wizard, export the mail file click "Export".
IMPORT THE MAIL FILE IN MS OUTLOOK
Launch MS Outlook application
From the "File" menu click "Import-Export "option wizard open up
Click "Next"
Choose among "Comma-separated Values" and "Tab-separated value"
Click "Next"
Pass through the entire export wizard
Select and go to the file exported from Lotus notes
Click "Finish"
LIMITATIONS OF MANUAL METHODS
Convert one file at one time hence a lengthy process.
Very complex and tedious for novice users.
Time-consuming (can't migrate entire data at once).
Should be handled carefully or you may corrupt your files.
So it is advised to use the expert suggested tool.
EXPERT TOOL TO CONVERT NSF FILE TO PST FILE
You can Successfully Export Lotus Notes Email to Outlook client using Mailconvertertools Lotus Notes Converter. It executes a very safe migration of NSF to PST without causing any alteration. The tool overcomes all the limitations and there's no prior technical expertise is required to use this software.
Closure
In this, article we have discussed a free method to convert NSF files into PST file format. The free method is lengthy and time-consuming. Therefore, we have offered you an expert solution to perform the Lotus Notes to Outlook Conversion. Now its upto to you to choose any of the methods.