With smartphones becoming the most widely used accessory, none of us are shielded from the hours spent scrolling through short, 15 seconds, entertaining videos. You can't escape them. Starting from YouTube, Instagram, Snapchat, and the mother of all, TikTok. In this blog, we will be discussing how to download TikTok videos without a watermark using ssstiktok i.o website.
What is TikTok and why is it so popular?
With more than 3.4 billion downloads globally, TikTok is one of the most popular and addictive social media platforms. It is a short-form video application where subscribers can create short entertaining videos which range between 15 to 30 seconds and share these videos within the TikTok community.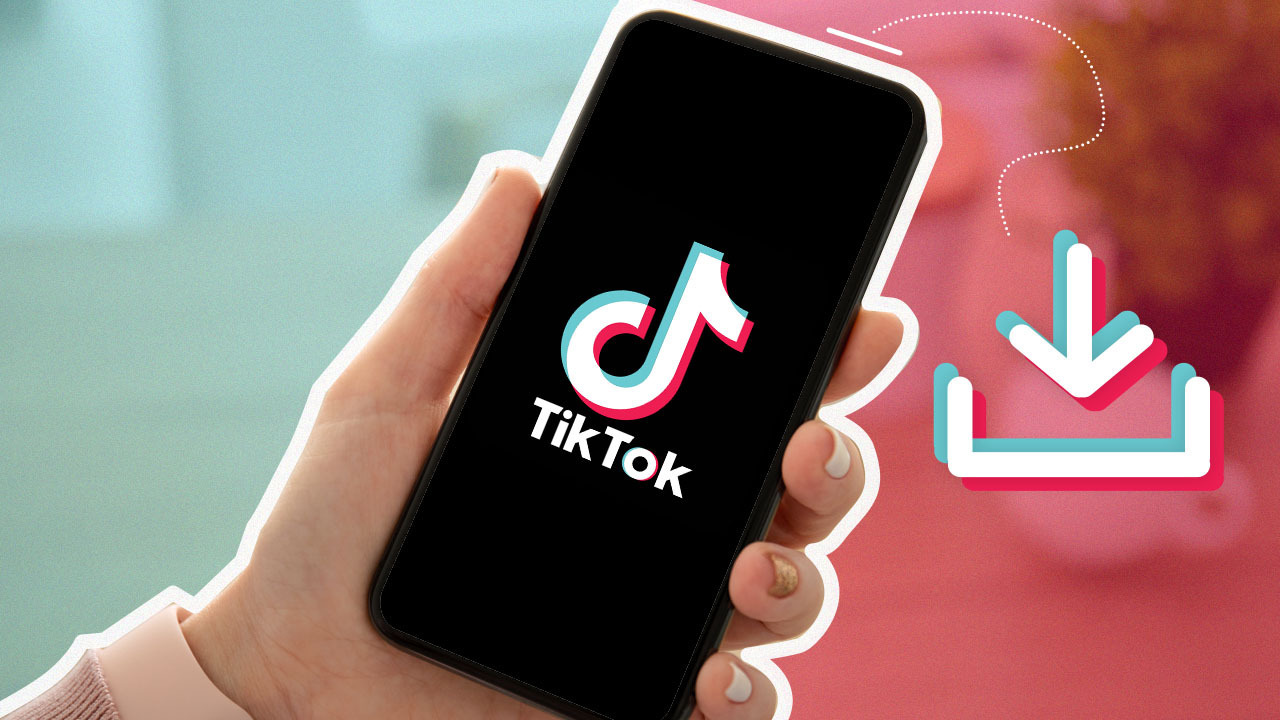 Some of the main reasons driving the insane popularity of TikTok even after certain countries banned the app or raised serious questions over its safety include:
The extremely smart algorithm of TikTok. It is one of the fastest-responding algorithms since it can quickly learn what you like
TikTok is honestly a trendsetter. It is filled with new trends including singing, dancing, theatrics, and even building homes
It has the potential to make a common person using TikTok for entertainment purposes turn into a celebrity overnight
People uploading content on TikTok or consuming derive a sense of community when they use the app
TikTok is probably one of the only social media apps among its competitors which lets you use copyrighted music with your videos
These are some of the few TikTok attributes we wanted to discuss before getting into learning how to download TikTok videos without a watermark using ssstiktok i.o website. 
What is the TikTok watermark?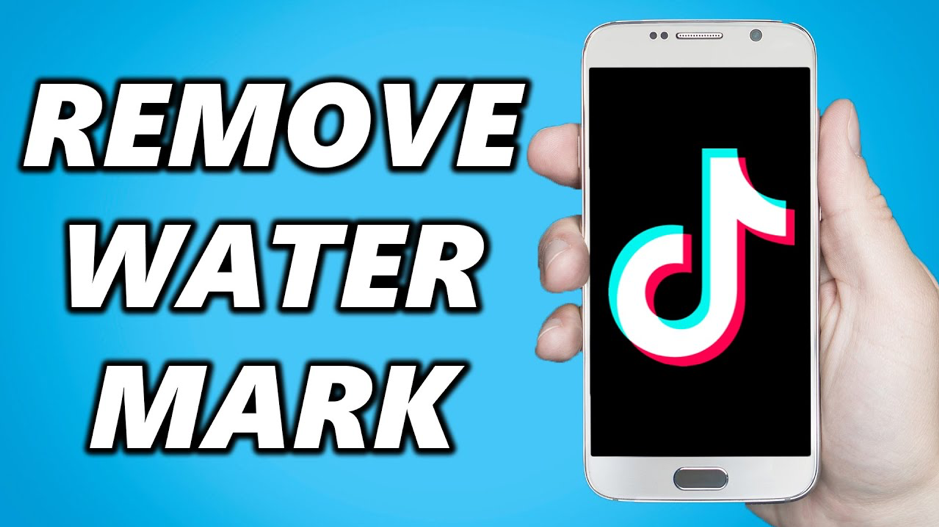 Companies use watermark tactics to prevent copyright infringement. It is used as a tool for brand recognition. By using a watermark, content creators can safeguard their safeguard since even it is extremely difficult to separate watermark symbols from the content. This way even if someone uses your creative art, they cannot remove the watermark, and your work remains protected so viewers will know who the actual owner of the content is.
Since TikTok is a creative platform where people use their artistic ways to create videos generating billions of views, the application watermarks all videos uploaded on TikTok.
In the case of this application, the watermark is the popular TikTok logo along with the username of the original video publisher which is superimposed on a TikTok video.
Now if you are someone who has created a unique video and uploaded it on TikTok, you have full rights to repurpose the video on another platform to gain more viewers (Not everyone can access the tool, as many countries have banned TikTok for national security reasons). In such cases, tools that help you download TikTok videos without a watermark can be beneficial. This is exactly why we are showing you how to download TikTok videos without a watermark using ssstiktok i.o website, one of the popular sites used by many people to get rid of the TikTok watermark.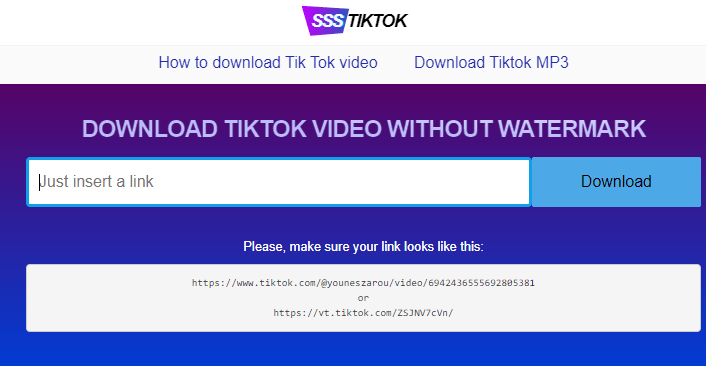 All the details mentioned below will tell you about everything that ssstiktok i.o has to offer to help you download watermark-free videos from TikTok. We will discuss the pros and cons of the site and provide you with a step-by-step guide to make the best use of the site. 
Pros:
ssstiktok i.o is a free tool
The website does not have any limit on the number of videos you can download
It is easy to process videos across formats including HD, MP3, and MP4
Cons:
The site is full of advertisements and they start popping up once you copy+paste a video link for conversion. Although the ads are not harmful it does manage to diminish the user experience 
Step-by-step guide on how to download TikTok videos without a watermark using ssstiktok i.o website.
Note: 
It is a free website and you do not need to sign-up or create an account to access the website. 
Launch a web browser on your laptop/phone
Search for the official site of ssstiktok i.o
On TikTok, search for the video you wish to save on your device with the watermark
Copy the link to the video. You can do this by clicking on 'Share' and tapping 'Copy Link'
Once the link for the TikTok video is copied, go to the ssstiktok i.o site on your browser and Paste the link in the paste option. The box for pasting the link will be present at the top of the webpage
Once you have pasted the link, click on 'Download'
With these simple steps, you can easily download TikTok videos without a watermark using the ssstiktok i.o website and use it on other platforms for gaining more views or reaching a larger audience.

The best part about the site is that it can be used for all operating systems using Windows 7, Windows 10, and Mac. You can use the website on a PC, laptop, or smartphone making it one of the most versatile tools to download watermark-free TikTok videos.
Before we reach the end of learning how to download TikTok videos without a watermark using ssstiktok i.o website, there is one specific concern we would like to discuss and it concerns people using iPad or iPhones for downloading the video.
Due to Apple's high-security systems, iPhones with iOS on and above the 12th version cannot directly save TikTok videos from the browser. Worry not, since there is a solution to this problem.
First, go to the App Store and download Documents by Readdle
Once you have copied the link of the TikTok video you wish to download, launch the Documents by Readdle app
Go to the bottom right corner of the screen and locate the web browser icon. Once located, click on it
The browser will automatically open
Go to TikTok video downloader with no watermark section and paste the link to the video
From the list of options, choose the one you like and press the same button again.
With this, the video without the watermark sign will be saved on your device.
Conclusion:
TikTok with its unique features as a social media page is more than just a stress-buster. With millions of videos being posted every day, common people have a fair chance in showcasing their creativity and talent which, we believe, they should be able to showcase on platforms other than TikTok, and ssstiktok i.o helps creators do just that!