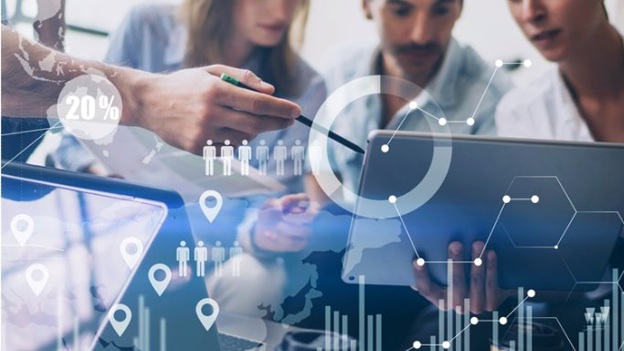 It doesn't matter which type of business you are running or in which sector you are in, you will always have to give equal importance to all your departments if you are really looking forward to getting expected results from your efforts. Most of the companies know that they need to focus on their sales and marketing because this is a no-brainer but most of the business owners don't know that an equal amount of time and effort needs to be given to other departments of a business as well. Also, if you have your company place on lease basis, handling its accounting is also equally important. For, this you can try LeaseAccelerator, which helps organizations to convert leasing into a strategic financial tool to improve the overall business turnout. And since accounting is the most ignored department among B2B firms, we are going to restrict our discussion to this only.
You should know that there are only slight differences in the approach of both B2C and B2B firms otherwise, all other things are almost identical. When it comes to accounting then even in B2B firm, the importance is equal. With better accounting practices, a B2B company will be able to attract more investors. Furthermore, opting for better accounting practices, such as using cloud accounting services, can give businesses an upper hand by making several tasks such as payroll, sales, HR, accounting, and others hassle-free.
You should know that no investor in the world will be interested in investing in your company if you will not be able to give them a clear picture of your financial position. In addition to this, proper accounting will also help you during audits and you will be able to inform the government, stakeholders, and partners about your financial status. Along with this, you can also make more accurate decisions if you will have a better idea about your financial health.
All these things make accounting an uttermost important part of any B2B firm. But one of the main issues with the accounting practice of B2B firm is they think that just hiring good accountants and leaving everything on fate will always work for their accounting practices but that's not true. You should know that you will always need to look for ways to streamline your accounting because better accounting will work like a magic wand for your firm. You will be able to achieve all those milestones that you have never achieved before if you will practice proper accounting. Also, you can take assistance of services such as Busy Bee Advisors, who has a best team of Tax Advisors, Accountants, Bookkeepers, and QuickBooks Certified ProAdvisors assisting business owners to get financial clarity.
This is the main reason why we have come up with some of the tips that you can use in order to streamline the accounting of your B2B firm.
Use accounting software
If you are still using pen and paper for managing your books then you are making a big mistake. You should know that this traditional approach for bookkeeping is not only prone to errors but it is also a time taking and costly process. You might not realize but the money you put in papers is a lot. So, if you are using pen and paper for bookkeeping then you can streamline your accounting by shifting to a good accounting software solution. A good accounting software solution will automate your accounting operations and you will be able to boost the speed of your bookkeeping as well.
Choose the best accountants
Just using advanced accounting software solutions will not be enough for you to make the most of your accounting department and this is the main reason why you will need experienced, skilled, and talented accountants. In order to streamline your accounting, you will need to choose only the cream of the crops and that can be done if you will have a well-designed recruitment process. You can analyze the potential accountants on the basis of their skills, certification, experience, knowledge of technology, and team leader skills.
Shift to the cloud
If you are thinking that by shifting to the accounting software from pen and paper, you will start using the most advanced accounting solution then you are completely wrong. The most advanced accounting solution of the modern era is cloud accounting solutions like cloud hosted QuickBooks. If you will use the cloud hosted QuickBooks solution then you will be able to harness many advantages like anywhere, anytime access, scalability, flexibility, high uptime, round the clock customer support, cost-effectiveness, and much more.
In order to shift to the cloud accounting solution like QuickBooks on the cloud, you will need to choose a good cloud hosting provider and then that cloud hosting provider will shift your desktop installed accounting software on its own cloud server and you will be provided with an RDP to access your QuickBooks hosting.
Make a habit
You should know that accounting is all about consistency. If you will not be consistent with your bookkeeping practices then you will never be able to maintain your books properly. In order to maintain consistency, you will need to make a habit of doing particular essential accounting related tasks on a daily basis. And if you will not have consistency in your accounting related activities then your bookkeeping will become inaccurate.
Keep tabs on the latest trends
Another good way to keep streamlining your accounting is to keep tabs on the latest trends. Just like SEO and other business aspects, even the accounting trends keep on changing and if you really looking to gain a competitive advantage then you will need to analyze and adopt these trends. Like in the year 2020, advanced technological solutions like AI will be trending in the world of accounting and if you will be able to use these trends before anyone else then you will surely gain a competitive advantage in the industry and you will surely be able to become more productive and efficient.