Over time speech recognition technology has become an integral part of the user's experience. Thanks to incredible recent advances in artificial intelligence and machine learning to understand human speech. These technologies created new possibilities for users as well as businesses. Voice recognition streamlined customer service processing by using speech instead of using smartphone keypad.
Voice recognition has been on the rise due to the benefits it provides. With the evolution of Voice recognition technology business can connect with customers hassle free anytime and anywhere. Due to this technology the utilization of the smartphone has completely transformed.
Speech Recognition Technology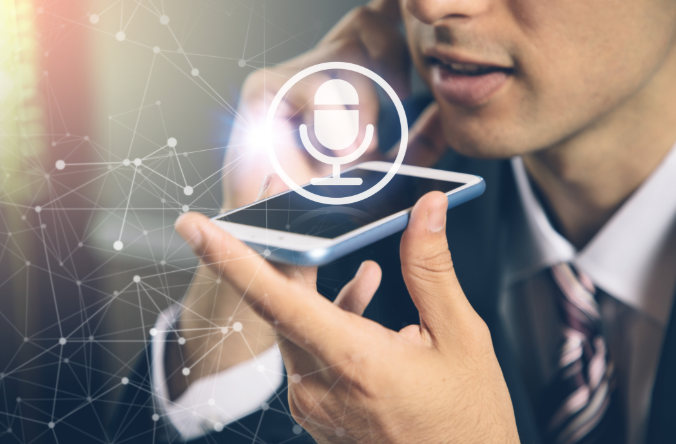 This smart technology is acting a new cutting edge, offering a new medium of reaching users/clients. These days' apps are coming with voice recognition technology for conducting a smooth and hassle-free task. Offering users the voice power to complete the task brought businesses, many benefits using voice.
Benefits speech recognition technology can offer the users as well as businesses
Voice recognition technology has the ability to make use of a new speech. With the advances of voice recognition technology, users can interact at a natural pace. This technology helps businesses to provide top-notch service to clients. Moreover, with voice recognition, every size of the industry can benefit from expansions in customer service.
Ease of Translation
Speech recognition allows for ease of communication between numbers of users with different languages. This technology opens up whole new opportunities for ease of communication with translated context. More or less this can be helpful for global businesses to engage in more meaningful communications.
No language barrier
Users without the need for a translator can communicate with the help of Speech recognition technology. There are potential mobile applications integrated with this technology, especially in international hotels and business centres to help travelers. This helps to overcome a language barrier more easily with the access of information needed. It is hard to understand accents and alterations in the way people speak. Speech recognition has reduced this barrier that allows businesses to readily use it.
Improve reliability
With time voice resignation technology is improved, that allows businesses to create more intelligent solutions to understand conversational speech. Voice recognition enabled solutions are widely used in a different sector. The users without taking much time can complete a task. Voice recognition is faster and free users from typing everything.
Ease of Use
Voice recognition has been integrated into mobile apps to offer digital assistants. Many apps are using this technology to give a voice command is a faster way to complete a task. It's easier to use in every sense. Giving a command can improve overall working functionality. The customer is more benefited with ease of using it anytime and anywhere. Moreover, different sectors can complete tasks faster at the business level with voice.
Time-saver
Time-saving is another major factor that attracts businesses to voice recognition. The user is able to spend less time typing long text. Apart from that business can utilize the time more on working on more important aspects. This is the reason why so many businesses are adopting voice recognition into their business processes.
Effortless working 
The work processes become more efficient because documenting the content become hassle-free. Moreover, speech recognition helped to generate content three times as fast with as they can if they are typed. Thus, the employment of speech recognition in tedious software can save a great deal of effort.
Improve efficiency
Speech recognition progresses efficiency that leads to more structured work. Speech recognition is more fascinating as it allows the quick conversion of spoken words into readable text.  The speech recognition with legal vocabulary facilitates the work while offering to customize speech for specific branches or fields. This results in improved efficiency rate of speech recognition.
Bottom line
Businesses are using speech processing technology into their products in order to become significant to a wider group of people. Businesses around the world have started investing in advanced speech recognition technology to offer an automatic competitive edge over their services.
The birth of the Speech recognition technology has changed irreversibly the way consumers shop, transact, research and communicate. Voice command is a faster way to complete any task as it is easy to say or express. Therefore, a number of mobile app development company helps client to take huge advancements of this technology where voice is preferred as a medium for many people.