Digitalization has claimed the throne across all business frontiers. It has become an indispensable part of our lives and our ecosystem. With a million attempts to further simplify human life, technological advancement has taken over the reign. When a few decades ago, getting your wedding invitation made from the local vendor was the optimal choice, now there are a hundred diverse alternatives to invite your friends and family. While email invitations may seem helpful, they are dull and dreary in nature.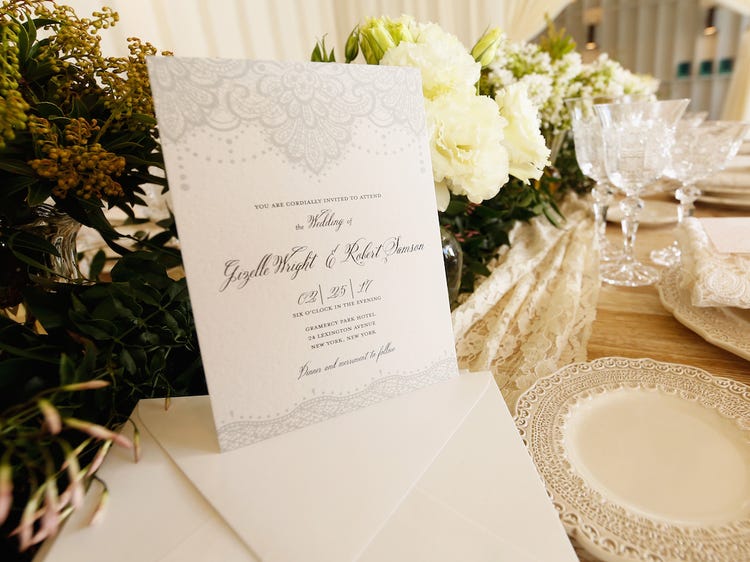 To ensure that your wedding invitation is as special as your big day, you need not depend on designers for a creative invitation when you can make it yourself. Wear the designer's hat and create mesmerizing wedding invitations with the help of various applications and software available online. You can use the user-friendly and intuitive invitation maker to browse through world-class invitation templates and choose your pick.
While it is extremely easy to create wedding invitations for yourself, it is also important that you do not make any mistakes and create an error-free invitation for all your guests. Here are some tips for designing newbies.
Five things about your wedding invitation that you cannot miss out on.
1. Precision
Almost all applications and invitation makers allow you to add texts in your invitations. The content that you wish to insert in your wedding invitation must be precise and up to the point. The details you wish to give your guests shall not be vague or confusing. It is pivotal that you limit your word count since a very lengthy piece of content in the invitation makes it less visually appealing and tough to comprehend. Ensure that your designs are minimal and not overcrowded. Always design your invitation in a way that it has enough breathing space.
2. Intriguing
One thing that these invitation makers provide is diversity. You can browse through an impressive range of transitions, graphics, and animations in the application library and choose wisely. You can add multiple elements and use color blocking techniques to make your invitations more intriguing and striking. The transitions add a more dramatic effect to the wedding invitation. You can use the YouTube movie maker to create mesmerizing movie-like videos for your invitees using the utmost creativity.
3. Resonating with your wedding theme
Every wedding is peculiar in its own way, then why should wedding invitations be similar? To spice up your wedding, you must have a striking theme and an invitation that depicts your theme in a creative manner. Be it royal, vintage, or eco-friendly, your wedding invitation must resonate with your theme. You can create designs and choose graphics that suit your theme. Make sure that the details and other important content on the invitation are not undermined by the various elements you wish to insert.
4. Video invitations
Creating your own wedding invitation can open an array of opportunities for you to try out and experiment. You can now create your wedding invitations in the form of videos. Celebrate your love with the power of videos. A major advantage of using video invitations is that it is the most intriguing and expressive form of content. You can create an easy slideshow video of a set of pictures or create a collage of small clippings through the invitation maker. You only have to upload your footage and images onto the app and then it stitches the pieces into a professional-looking video. Your invitation can have beautiful animations and caricatures of you and your spouse and can portray your love story wonderfully. Make sure that your pictures and videos are of high-resolution. Keep it classy by using minimal elements and adding artsy filters for an aesthetic look. You can also create your video invitations in the form of documentaries and interviews. Creating your own invitation can give it a personal touch and make your guests feel valued.
5. Circulation and compatibility
Using multiple applications and invitation makers, you can create an extraordinary invitation for your big day without putting in too much hard work. Applications like YouTube movie makers and other video makers are user-friendly and intuitive. A million invitation templates are systematically categorized according to the wedding theme for your convenience.
After your wedding invitation is rendered and ready to be shared, you must ensure that you do a quick hygiene check before sending it out. You should recheck for grammar or spelling errors and overlapping of designs and transitions. Check the readability of your content and make the necessary alterations if needed. After the hygiene check, it is time to astound your guests with a beautiful invitation. You must first do a quick trial run by sending out the invite to a set of people to check the compatibility of your invitation with iOS and Android devices.
Dodge the conventional email and print invitations and create extraordinary wedding invitations on your own with minimal hard work, and everything at an extremely economical rate.