AOL Mail: Have you ever faced the problem of accidentally deleting an email from your AOL account? Are you eager to recover or retrieve the permanently deleted email from your mailbox?
There are many ways to recover the permanently deleted emails from your AOL mail account. You should follow our guide to know more on the matter, and how to recover them.
AOL Mail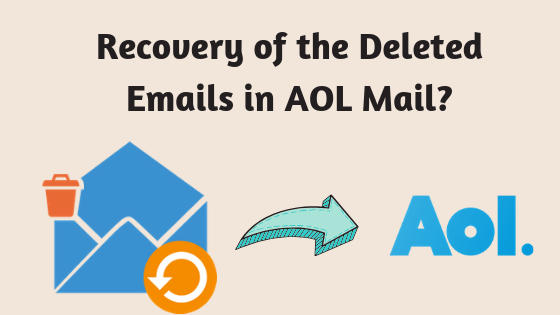 Recover recently deleted emails
There are times when you mistakenly delete an email and then you regret right after that. Well, that is not a difficult proposition because you can recover those emails very easily. AOL mail has a policy of keeping the deleted emails in a folder called 'Trash'' and they keep the deleted emails there for up to seven days.
To recover your emails from 'Trash' Folder you need to:
Open your AOL mail account and then click on the folder named 'Trash' on your left-hand side.
Now, choose which emails you want to restore from there.
Select those emails and then click on more and then 'Move to'.
You can select the folder of your choice to put the restored emails.
However this doesn't keep the emails older than 7 days, so if you are looking to retrieve the deleted emails older than 7 days then you may need the help of AOL help number.
Use third party software's
You can use the third party software to recover the permanently deleted emails from your AOL account. But this can only happen if you are using your AOL mail in an email client like Outlook or Thunderbird. If you want to recover the mail from the AOL web interface then you will need the help of AOL support team.
You need to connect to AOL customer support and get their help. AOL does allow you to restore your account to a previous stage but you need to put in a manual request for that.