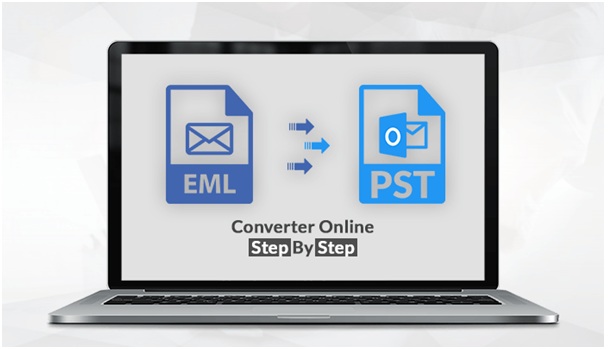 Today the need for Email conversion has increased rapidly. For example- if one wants to convert PST to EML online, then it will be challenging for them to perform. This is because every email client has its file format to store their data. Thus, it is very difficult for the user to import their files from one email client to another.
In this blog, we'll discuss how to convert PST to EML freeware download to easily perform the conversion process.
But first, let's look at the terminologies i.e PST and EML.
PST file format is used to store things like calendars, events, and so on within Microsoft software like Outlook, MS Exchange client, etc. Whereas EML file format is an electronic file type that can hold single emails, hyperlinks, and other attachments.
EML is an E-mail Message file widely utilized in the "Microsoft Outlook Express" application and other Microsoft Operating Systems. The Outlook Express saves each email message in the form of an EML file format. These EML files open in an Internet Explorer. It is widely utilized by other Emails clients like Thunderbird in Windows, Linux, and Mac.
Next, proceed further to know the reasons to convert PST to EML free
Prominent Reasons to Convert PST Files to EML
Some of the reasons behind the migration of PST to EML.
Easy to access- Users can store and open their EML files in multiple email clients and applications with ease.
Work smoothly- EML file-formats can efficiently work on any system in comparison to the other file formats.
Less storage – EML file formats occupies less space for data storage
These reasons influence users to perform the conversion process. One can handle the conversion process by two procedures. First is by using a manual approach or secondly with the direct approach. We will discuss both the tricks one by one. So, let's start with the manual technique first. 
Convert PST to EML Online via Manual Approach:
Try Mozilla Thunderbird To import PST Files.
Users can use Mozilla Thunderbird email client to import PST into Thunderbird and thus, easily export Outlook file to EML format. But, users must have both email clients installed in their local system so that the process of transfer can proceed easily. One can follow these steps to convert PST to Eml free.
These are-
User should Install Mozilla Thunderbird on their local system
Now, open Mozilla Thunderbird > tap Tools > hit on Import.
There will be two options that will be shown in this Window. These are:
To import everything i.e the entire data of Outlook to Thunderbird
To import only marked or chosen data of Outlook such as address books, emails, etc.
Then, choose Outlook & snap-on Next.
After that, the Migration process of Outlook to Thunderbird will be initiated.
Once it is completed, Outlook data will be displayed in Thunderbird. This signifies that the PST file has been converted into EML format.
Finally, create the location to save the output EML file. And, from Windows Explorer receive the converted file.
This was the manual method to Convert PST to EML online.  Users can use this procedure, but it is a little bit costly. Now, you know this procedure, let's take a look at their limitations too.
Few Limitations of Manual Procedure: 
This method is quite lengthy to perform the conversion process.
Users must install Outlook, Thunderbird and outlook express on their system or, it will consume a lot of time.
Only, users with technical knowledge can easily use these manual techniques. Beginners or novice users have to take guidance in order to perform this process.
From the above paragraph, we get to know that manual technique requires skill. If the user lacks those skills, then he should perform under the guidance of an expert. If not, they can use the third-party tool.
Users can try the PST Exporter Tool to convert their entire PST files to other formats. This utility can convert the PST files into16 formats such as MBOX, PDF, HTML, EML, etc. the tool can run on all Windows 10 and its earlier versions.
Verdict
Anyone can perform the process to convert PST to EML online with ease. All they need is to follow the steps discussed above. If the users don't want to waste their time and want a quick conversion then, try an alternative tool.