When attempting to open a PDF file, sometimes most of the users are receiving an error stating "The file is damaged and could not be repaired." So several users have reported this error and also elevated their queries to how to resolve it. Also, we are telling you about the common reasons behind this error.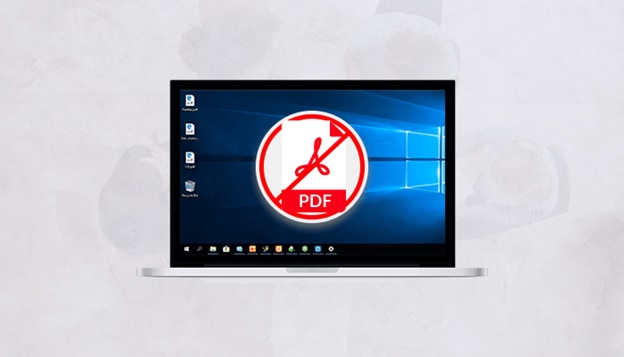 Useful Article – How to Add Signature in PDF?.
When you are working with PDF files and suddenly unable to see contents included in a PDF document then the main reason for it is corruption. Due to this, you are only able to view the text content in that PDF file and you can't see other content like images, graphics, etc. Also, this PDF error occurs due to the same corruption issue and other reasons as well. Some other reasons may be:
Reasons behind PDF Corruption
Poor Internet connectivity causes PDF file corruption.
Accidental System shutdown.
Any malware attack causes improper formatting of PDF files.
Outdated PDF reader version.
Due to human mistakes.
File transfer interruptions.
So, now you are cleared about the main reasons behind this PDF error. Let's start with the main important point for fixing such errors.
What are the Strategies to Fix "The file is damaged and could not be repaired" PDF Error?
There are many manual solutions that you can perform as follows:
Method 1: Again Download and Transfer PDF File
If you are downloading a file from any external source then do it again. Again download that file and then transfer it again. There may be cases of incomplete file downloading when you download the file which causes PDF file corruption. So, if you have access to that external source then download it again.
Method 2: Empty Temporary Files
If you have not recently cleared your temporary web files, then now is the time to do so. Temporary files are sometimes the ones that create this problem and need to be deleted. To do this, just press the Win + R key and type inetcpl.cpl, and simply delete the browsing history in the Internet properties dialog box.
Method 3: Start changing Security Settings for Adobe
That error can also be caused by too-tight security measures in Adobe Acrobat. In this scenario, the privacy settings might need to be changed and this will assist to open the file. So, use the below step to do so:
First, go to the Adobe PDF Acrobat and then press the Edit menu in the toolbar.
Now, pick Preferences
In the Enhanced Security option, just clear the Enable Enhanced Security option. Turn off the Protected View.
In the end, press the OK to complete the process.
After you have successfully followed all of the above steps you will then be ready to access the file without any problems. 
Method 4: Method Restore Adobe PDF Reader
You may also face this error because of Adobe PDF reader's faulty or defective version. Then reinstall the Adobe PDF reader first, and again install the new version on your system.
Conclusion
Here, we have cleared the reasons behind the "The file is damaged and could not be repaired" error in PDF. Also, this article described methods for fixing such issues completely. I hope, this guide gives you some important methods to solve the issue. For better results and to make secure data, you can opt for the professional tools as discussed above.