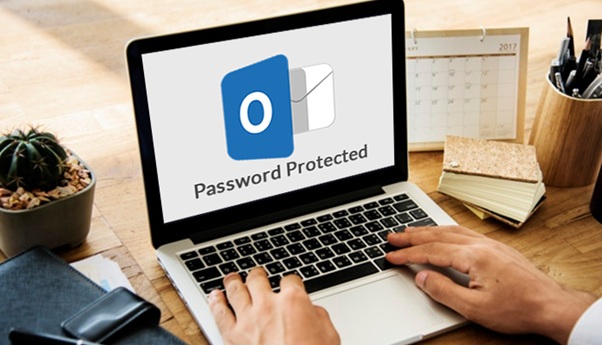 It is obvious that privacy is really helpful for every email account user, whether at a  Business Architecture or personal level. But users never know how the information from an email account can be misused. Therefore, it is highly advisable to protect your data files and email account as well. If you are using MS Outlook, you can set a password for the Outlook PST file to protect data from an unauthorized user. After adding a password to the PST file, the contents of a PST file can only be accessed by the user who knows the correct password.
Now, in this blog post, I am going to discuss a complete solution to let users understand how to access password protected PST and extract data from it. Before that, let us know what happens if you forgot the PST file password.
What to do when You Forgot Password of your PST File?
Sometimes users set a password to protect their PST file. But a critical scenario comes up if they forget that password. Since there is no direct method in MS Outlook to retrieve a forgotten password, so now the password which you have assigned to secure the PST files impeding you in accessing the Outlook PST file. When you forget the password of the PST file, it leads to inaccessibility that does not allow the user to extract data from a locked PST file.
How to Access Password Protected PST File Manually?
There are two manual methods that will help you to extract data from the locked Outlook PST file. As everyone knows, ANSI PST file which is supported by MS Outlook 2003 or older versions. Similarly, the UNICODE PST file which is supported by Outlook 2007 or later version. Here, we will suggest two methods to access the password-protected PST files. Please have a look:
For MS Outlook 2003 or older versions: PST19upg.exe is a free tool developed by Microsoft to unlock password-protected Outlook data files by upgrading PST with a new version. With this tool, you can extract data from ANSI password protected PST. In this way, you can reset PST Password from Protected file with the pst19upg.exe
For Outlook 2007 or above versions: You can remove the password from the PST file with this manual approach. Ensure that you must know the password to set a new password from the Outlook data file
a) Launch MS Outlook and navigate to Tools>> Account settings>> Account Settings.
b) Under Data Files, click Settings and choose the PST file from which you wish to remove the password. Click the Settings option.
c) You will encounter a new screen that will prompt, then go to change password option.
d) In the next screen, you can apply old and new password thus, you can remove the password from the Outlook PST file. Click the OK
However, there are some drawbacks associated with the above methods. If users need to recover password protected PST file then it will be a very time-consuming and tough task. Therefore, for quick password recovery of PST file, then you must rely on a third-party tool.
PST PASSWORD RECOVERY – AUTOMATED TOOL
Now you can opt for an alternate solution to remove the PST file password that is PST Password Remover to recover the password of multiple Outlook PST files instantly. With this software, users can unlock Outlook .pst file password without installation of Microsoft Outlook. Additionally, the software supports Windows all versions to retrieve the .pst file password.
Wrapping Up
In this blog, we have suggested two ways to access password protected PST and extract data from it.  But manual methods are subjected to some limitations. So, you can take the help of a reliable third-party tool named as PST Password Recovery to remove forgotten password from Outlook PST file.