If you are facing SSL connection error while connecting to any HTTPS website like Facebook, Google, Twitter etc then you are at right place your error will be fixed by reading the article below but it is better know about SSL connection error before solving this error.
WHAT IS SSL CONNECTION ERROR ?
SSL means secure socket which helps internet browsers to save the Information securely. SSL connection error happens when your computer stops the browser from loading the webpage securely. There is not a single reason why SSL connection arise, now let's check its causes.
SSL connection error is not problem only for chrome it arises in all other browsers too. Let's check how it look in other browsers.
SSL CONNECTION ERROR IN GOOGLE CHROME

IN INTERNET EXPLORER

IN MOZILLA FIREFOX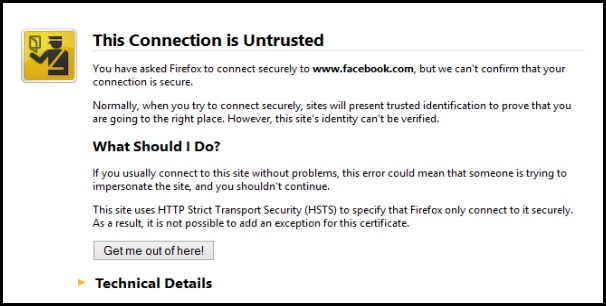 IN OPERA BROWSER

CAUSES OF SSL CONNECTION ERROR ?
1. May be your SSL connection error arise due to certificate errors. In some case the certificate is not issued by trusted third party or certificate is not up-to-date.
2. This is most common cause before SSL connection error time and date error. Every can fix this problem by checking time and date of your computer.
3. If you are using an older version of windows XP then you must know that they does not support modern type of encryption, websites like skype, opera will give you SSL error.
4. In many cases antivirus is the root behind this error, antivirus which provides https protection can also interfere in with your browser which stop them loading the page securely.
5. It is rare but can be the cause of SSL error. you can check this by opening site in incognito window if website opening in incognito window then it is definitely due to your browsers extension.
6. If you are behind any co-operate firewall and accessing https websites then firewall might also cause the SSL connection error.
SOLUTIONS OF SSL CONNECTION ERROR ?
There is not a single solution to this error there many solutions. The only solution will be counted as good which works for you because every solution not works for everyone the one which worked for me might not be working for you and vice versa. So check all the solutions carefully and apply until your problem not will not get solved.
1. DATE AND TIME IN YOUR COMPUTER
As we know SSL connection error arise while accessing Https secure sites like Facebook, Google etc. All of them track lots of your information for security reasons and then give access to site.
Time and date of your computer also tracked by them if they found mismatch in time in their server and your computer then they will not give you access to their websites and SSL connection error pop-ups.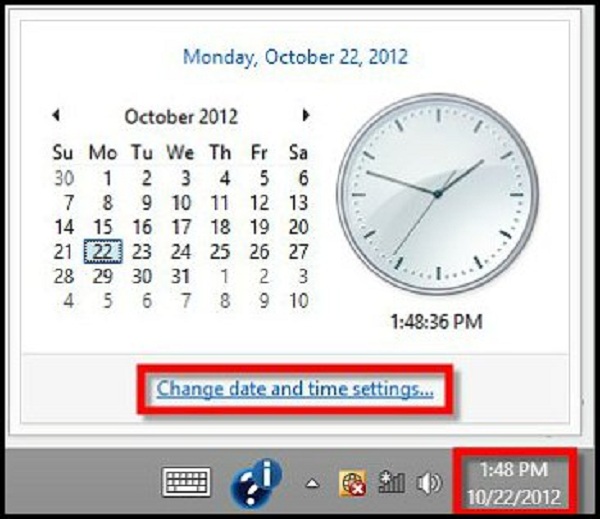 To solve this error you have change time and date in your windows. Right click on Taskbar choose Adjust date and time select Change date and time now update the date and time.
You can also synchronize date and time with Internet time server. Instead of selecting Change date and time in above step click on Internet time tab and tick the Synchronize with an Internet time server and press update now. If you are still facing the SSL connection error then move ahead and check next solution.
2. MODIFYING THE ANTIVIRUS SETTINGS
Kaspersky is on the top of the list which causes SSL connection due to an antivirus. Antivirus gives Https protection which sometimes stop our browsers from loading the webpage securely.
In order to resolve error we have to make change in settings. I am going to tell how to make changes in kaspersky antivirus to make resolve SSL connection error.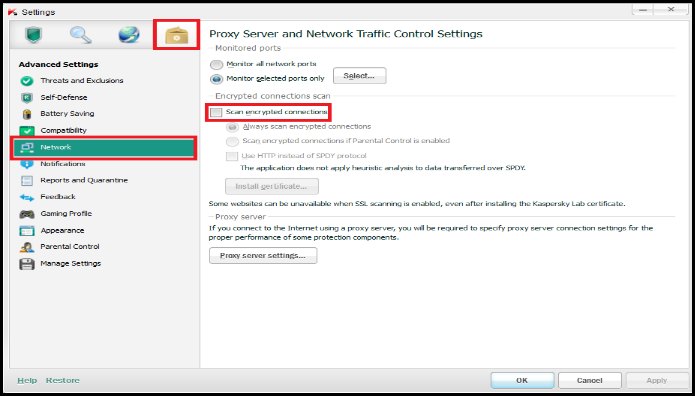 Step 1 : Disconnect your Internet and close all Internet browsers.
Step 2 : Open Kaspersky antivirus and then open settings.
step 3 : In settings open Advanced settings and uncheck the Encrypted connection scan and save the settings.
Step 4 : Now connect to internet again and open Google.com and check its working or not, if not then restart your pc and check again.
You can also reinstall the antivirus after saving license info and data, after reinstalling reboot computer.
If you are still getting SSL connection error then move to next solution.
3. MAY BE YOU NEED ANY UPDATE TO FIX SSL CONNECTION ERROR

Sometimes this connection problem is fixed by just updating the softwares and windows which you are using. Windows xp does not support the type of modern encryption which is used by many websites today.
In windows xp OS make sure you have installed service pack 3 and in 64 bit version install service pack 2. Some users claims that they have fixed SSl connection error by updating their antivirus to latest version. Update and if this not works move to next method.
4. CLEARING SSL STATE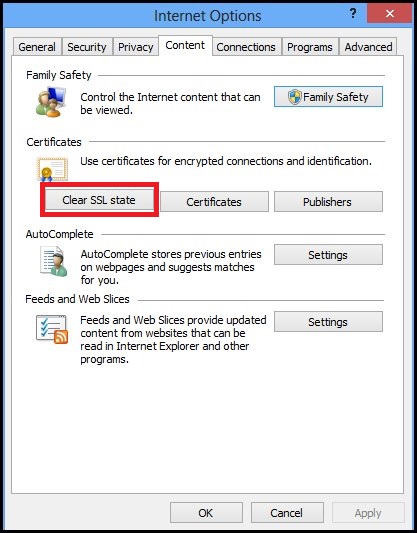 It is like restoring SSL certificate on your chrome browser. To clear the SSL state of your browser follow the steps below.
clear ssl state
Step 1 : Open Google chrome and open settings.
Step 2 : Scroll down and click on show advanced settings.
Step 3 : Click on Change proxy settings under Network tab.
Step 4 : A pop up will appear Internet properties then click on Content tab.
Step 5 : Now click on Clear SSL state and relaunch the browser.
5. IMPORTING CERTIFICATE
You can fix SSl connection error by Importing certificate. This method is helpful if website is accessible in any browser and not in your favorite one. then you can import certificate from that browser.
In my friends computer he is facing SSL connection error in Mozilla firefox but IE is working fine. He followed the steps below to clear the SSL error in firefox.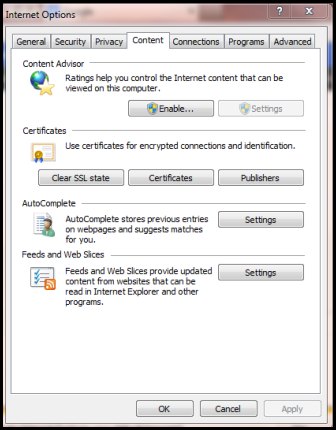 Step 1 : Open Internet explorer and open website which is not accessible in firefox.
Step 2 : Click on tools upside in right or press ALT+X.
Step 3 : Choose internet option a Internet options Pop-up will appear and select content tab.
Step 4 : Now choose second option Certificates and choose trusted rot certificates and find the certificate and export it in default format.
Step 5 : Now we have to import that certificate in firefox. Open tools in firefox.
Step 6 : Choose Advanced in options then click on encryption and choose view certifications.
Step 7: Now choose Authorities and find similar certificates and make backup by exporting them.
Step 8 : Now import the certificate which you have exported from Internet explorer and relaunch the browser and test is it working or not.
If this solution has not fixed your problem then move to next solution.
6. IGNORE-CERTIFICATE-ERROR
This is temporary fix for chrome browser it may or may not work for you. It is to easy you just have to add Ignore-Certificate-Error in the target field of chrome shortcut.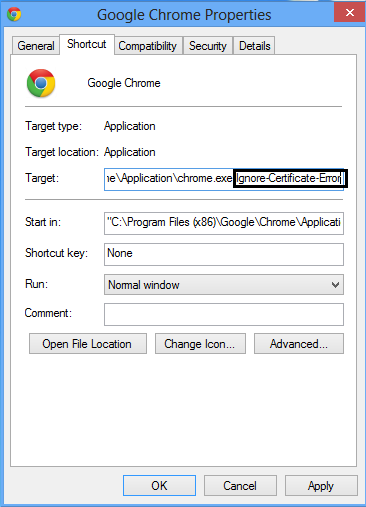 Right click on Google chrome shortcut and add Ignore-Certificate-error after exe in Target field now check by opening website.
These are solutions which helps you in fixing the SSL connection error. If you are facing any problem or have any query feel free to ask me. If your problem is solved then do favour for me by sharing this article.