In most of the schools, colleges or offices many websites like facebook, youtube and others are blocked. Students and employees are in hurry  always to unblock these sites using various methods.
But have you ever thinked that why these sites are banned ? Do not worry you will definitely get solution about how to access blocked websites in schools or colleges. But before getting access lets know the reason behind blocking of websites.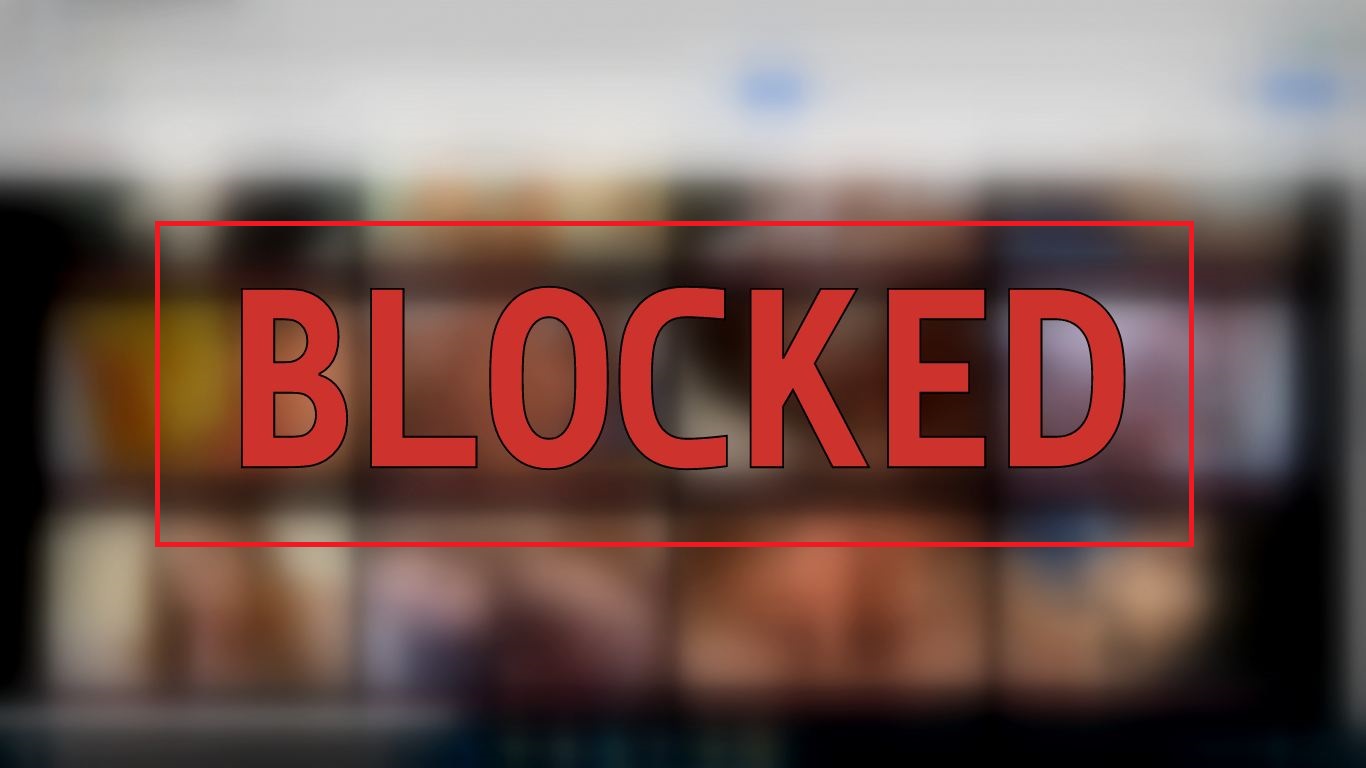 WHY SITES ARE BLOCKED IN SCHOOL OR COLLEGE ?
1. One of the biggest is fear because your school or college department in fear of may be something may happen bad. if you do not understand well then you must read story of Suicide of Megan Meier Who died of suicide due to a social media account created to humiliate her.
2. Second reason of blocked website in your school is your access to inappropriate content which affect your studies or work.
3. You know well that many students use social networking while studying in the class which cause distraction means it is difficult to concentrate on your studies.
HOW CAN I ACCESS BLOCKED WEBSITES IN SCHOOL ?
There are many methods for opening a blocked websites ranging from proxy server to using VPN softwares. I am going to tell in detail about every method lets see how many gonna work for you. Its not sure that all methods to unblock websites will work you.
Because conditions are different at different places for example different ISP. So its good look for method which works instead of which not works. I am starting with Hola widely used for unblocking sites.
1. USING HOLA
Hola is one of best Vpn software to unblock blocked sites. It is ad free and does not have any effect on your browsing speed. As you can see in pic it is available for all platforms from Android to Ios.  You must give it a try and you will love it.
2. VIEW AS PDF
It is one of the easy way to access to blocked sites. Visit site PDFmyURL and enter your desired website. It will give pdf version of webpage to download. If you become registered  user of this site you will get extra benefit of creating your own bookmarklet and many other features too.
3. USING VPN SOFTWARES
VPN means virtual private network these are one of the best method to get around blocked sites. You have to just install the VPN software on your device. There are many VPN services available from free to paid. If you often browse anonymously then you should go with paid version because free version has only limited bandwidth.
There are many VPN softwares available some of them are TunnelBear, OpenVPN, Hotspot Shield.
4. USING TOR BROWSER
Tor was released in 2002 which used to hide users privacy details like IP address. Sometimes it is not possible to open blocked sites using proxy. Then Tor is alternative which works well in accessing blocked sites.
Tor helps you in protecting your self from being tracked and give you access to blocked sites. It is one of the famous free software for accessing blocked sites.
Tor browsers website provides all the documentation which helps in installing Tor browser. You can also use Tor button. Create Tor button using lifehaccker's article.
5. ACCESS BLOCKED SITES USING PROXY WEBSITES
There are too many Proxy websites available With help of them you can access blocked sites like facebook, netflix, hulu. etc. It is good to know how these proxy sites works before using them.
Let's take a look at image given above which clearly tell us how proxy websites are used to access blocked sites. When we use proxy website to access any blocked site it just hide our ISP IP from targeted web server and use their IP to access the site and show the the blocked site to us.
Just take a example suppose you wants to access facebook. In the image above you are a web client, Web server is facebook's web server and Web proxy is website which are going to use to access facebook. some of the proxy websites are Hidemyass, Proxify etc. check out 100+ free proxy server list.
6. USING PROXY IN YOUR BROWSER
There are many websites which provides a large no free proxies which you can use to access which site you wants. You have to just add anyone of them to your browsers proxy settings. You can do in any browser, just check in which browser you want to add the proxy address.
6.a Adding proxy in chrome
Go to Settings choose Show advanced settings at last, click on Proxy settings under network, When pop window appear select LAN settings, Now tick Use a proxy server and enter the proxy address which you have selected already.
6.b Adding proxy in Internet explorer
Open Internet options in Internet explorer, click on Connections tab and now do the same from LAN settings as written above in chrome tutorial.
6.c Adding Proxy in Mozilla Firefox
Open Menu , Select options, choose Advanced tab, Click on Network tab hit the Connection settings and now choose Manual proxy configuration and enter the proxy address.
7. CHECK IF IP WORKS INSTEAD URL
Although facebook is not blocked on my computer but the above Image show how you can use IP instead URL. It too simple and works sometimes.
Sites can accessed by two way one is name everyone knows it. Many of us do not know about the use of IP addresses. There are the chances that the software which blocks website block only the URL of the websites not the IP address. So you can try if you can access the site using IP address.
Now its you will how ask to get the IP address of blocked website. For windows users open command prompt and type "ping domain.com" and press enter. it will show you IP address something like 144.253.99.32 and now put it in URL bar.
For Mac users Use the Terminal for getting the IP address of blocked site. There is alternative method which will work for both Mac and Windows is go to WhatsmyIP.
8. USING ZEN MATE UNBLOCK BLOCKED SITE
Zen mate is alternative of Hola unblocker and is available for Chrome, Mozilla, Opera, Android and Ios. It is used by more than 7 million people already. Like hola unblocker it is also easy to use and free service to unblock blocked sites.
9. UNBLOCK BLOCKED SITE BY CHANGING DNS
Any website blocked in your area is blocked by ISP. You can get rid of by changing your DNS to some other. You can use Google public DNS to open that site. Now if you wants to know how to change DNS then read below.
Open Control panel->Network and Internet->Network and Sharing Center->Change adapter settings->Network adapter->Internet protocol 4->properties.
Now Choose use the following DNS server and enter your choice of DNS.
Google DNS 8.8.8.8 and 8.8.4.4
Open Server 208.67.222.222 and 208.67.220.220 and Reboot is required.
10. WAYBACK MACHINE
Wayback Machine is website which stores the web pages of websites as images. It was started in 1996 by Internet archive. like every other things it has disadvantages too you cannot get the latest update and cannot download files from them.If you want to access restricted site using the Wayback machine then go to Wayback and enter the blocked website URL and click on Take me back after that it will show you calender and now choose the date you want to view of blocked website.
11. OPEN BLOCKED SITE USING GOOGLE CACHE
Search engine Google and Yahoo also save cached webpages apart from searching. you can get cached pages of blocked websites. It is not sure that you will get latest updated page of blocked websites. It depends upon Google in how many times the cached the webpages.
Search blocked website on Google and choose the cached option from results rather than clicking on website. It will take you to latest updated cache version in their databases. With this method you will access to blocked site's old pages.
12. REDIRECTION WITH SHORT URLS TO OPEN BLOCKED SITES
URL shortening is service which make small urls from large names. Actually it can bypass security settings and unblock blocked site for you. First of all you have to go to any URL shortening service, then enter the address of blocked  site which you wants to open.
It will give you small url just copy that url and paste it into your browsers url bar. There are many URL shortening service you can search for them on Google. Few of them are Tinyurl,Moourl etc.
13. USING GOOGLE TRANSLATE SERVICE
We use translate websites many times have you ever thinked that they can be used to open blocked websites. Yes we can unblock blocked sites with them.
Go to any translate website Google Translate and enter the blocked site's url with http:// convert site into any other languages. As you can see how i am accessing wwe website which is blocked. You too can access any site.
14. ACCESS BLOCKED SITES WITH RSS FEED
Suppose you wants to access a blog which is restricted in your country then you can access to that blocked site using RSS feed. This method will not works always because all the websites not have RSS feed.
If your desired blocked website has RSS feed then you can access that using RSS feed reader. I am opening blocked WWE site through Feedly reader in above image.
15. USE DECIMAL NUMBER
In the method above you read that we can also use IP address to unblock blocked site instead of URL. If IP is not working then you can use this IP address to access site. First you have to convert this IP address to decimal Address.
There are many methods to convert IP address to decimal number but you can use this Alredroaster Website to convert and access to blocked site.
16. ACCESS BLOCKED WEBPAGES VIA EMAIL
If it is too important for you to access blocked website then you can use this method. Web2mail email service which send you webpages in email. Even you search a query using web2mail and get can get regular updates from any website.
Go to Web2mail and enter url of blocked website in subject and send it to [email protected] and you will get webpage back.
17. USE HTTPS INSTEAD OF HTTP
Actually it is not a trick or tips to unblock blocked websites. It just simple you have to add s with http in url bar. As it does not seem to be solution but i have seen many times people told that this has worked for them. You must give it a try.
18. USING GOOGLE MOBILE VERSION AS PROXY
You can use google search to unblock blocked website. Google mobile search gives you HTML version of webpage without any javascript or Css. It will help you to read efficiently by breaking large pages into small pages. You can also use Mowser.
Conclusion : So finally you can see that i have described around 18 ways to open blocked website on your computer. I have already told you that we do not know which method will work on your computer to unblock blocked site. You can try as many as you want to get success. If i have missed any working method then you can comment below.