Imagine how you had to go down to a shop, wait for the shopkeeper to get free, place your order and pay with physical cash before you could take the goods? Things have changed drastically with the advent and advancement of the Internet. There is no place for waiting; it has been replaced by convenience.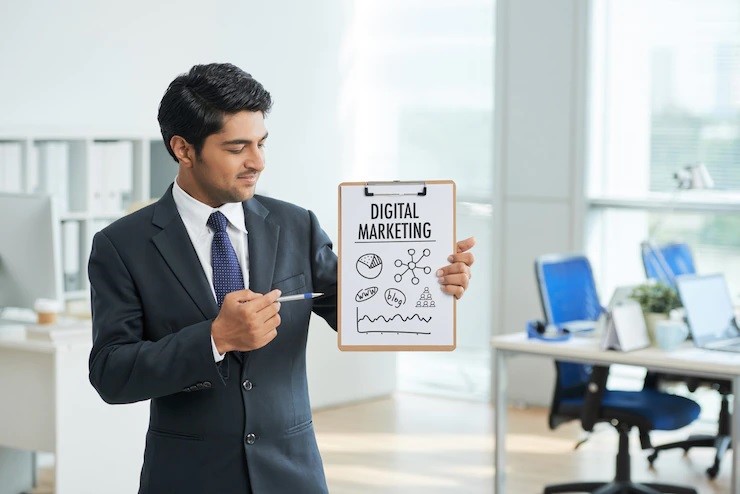 Today people place orders via apps, don't have to wait in lines, and can enjoy payments using app-based payments. However, with this leap in trends, there has been an increase in businesses joining the wagon. As a result, every business, small or medium, offers some advantage to the customers.
However, with more businesses joining a single niche, it has become a competitive landscape. As a result, digital marketing has gained traction. For firms to move their presence and gain a more relevant audience, investing in a digital marketing company in India has become essential.
This form of marketing is comparatively less expensive and highly efficient than traditional marketing methods.
If you are a small business planning to move ahead with digital marketing and you want to know How to Market an Event, here are a few trends you ought to know:
1. Power Of Video Content
The popularity and power of video content are going up. There is no denying that video content can help boost the visibility of your business and strengthen brand presence. Get in touch with the best agency to help you create content and grow your business brand with ease.
Video content is more visual, and it shows rather than tells how things are done. For example, a video tutorial guides through the steps to be taken by the user. Similarly, a video on the business vision takes them through numerous aspects.
At least 86% of the people like watching videos from brands. This is because they believe it helps them connect better with the businesses.
If you want to gain your user's attention and improve your reach, you need to invest in video marketing. Plenty of SaaS tools can help you get started with video marketing with minimal investment. You can use these DIY apps to get started till you build your marketing team, or contact a video agency and have specialists do the work for you.
Apart from YouTube, you gain more traction by posting reels, Instagram stories, Facebook stories, and other social media channels. The trick is to use the videos as much as possible to improve the interest and increase the conversions.
2. Leverage Content Marketing
Content is at the heart of all your efforts. Whether serving them with a social media campaign or a video, you cannot move a finger without content. A content marketing agency can help you get on the right path to success by creating valuable and captivating content for your audience.
However, you must work on content marketing to support your marketing goals. For instance, you might be tempted to send out loads of information relevant to your business niche and your company. However, it can cause an overload and lead the customer to move away from your business.
Instead, work on quality content and include different formats to improve the interest level. Don't create long videos; instead, break your videos and generate interest and intrigue. Add more infographics and ebooks to your content plan.
Break down your content plan into long-form, short-form, and animated forms so that you can attract all kinds of customers.
Improve the quality of the content. For instance, if you can work on crisp writing, do that. Lastly, make sure your content convinces the viewers why the niche is exemplary and invest in the products.
Your content should tell them why they need these products and help them better understand the solutions.
Let's say you are a valve manufacturer with a limited presence. You aim to improve your conversion goals with content marketing. For example, you can choose to educate your customers about the valve types you supply, what it takes to select a valve, how the different valves offer different solutions, and when you need a valve replacement.
It would help if you also answered when and why to choose your business via the content.
3. Detailed Google My Business Profile
It is essential to harness the power of Google my Business profile. There are plenty of location-based searches that occur on Google. Along with the business, the user also wants to know their location.
It is time to invest some time and effort into detailing this profile for your business. First, check out what type of profile details your user is looking for, and optimize the profile accordingly. You should also include the location coordinates in your profile to make the search results in sync with the user's needs. To give yourself an extra boost, head to a site like https://polkadotcommunications.com.au/ where they can help you to increase your SEO efforts. It can help you gain more visibility and traction.
4. Personalize Your Pieces
The target audience is the soul of your campaign. Earlier, sending out a specific piece to all your users made sense. However, evolving customers and changing mindsets have become essential for you to personalize your copies.
Start with identifying what your target audience is looking for. If they want more information on the product, your copy should include that. If your TA is in the early stages, you might want to educate them about the niche.
Each audience type differs, and so do their needs. Therefore, you have to cater to their needs and enhance your efforts to engage them.
5. Work On Getting Reviews
Many businesses do some exceptional work, but there is no visible credit for the same. People want to know the good work and need it from the actual users. As a result, reviews are critical to gaining more business.
According to a digital marketing company in India, businesses need to get more reviews from people. Ask them to review your work. Then, you can get them to post it on Google profiles so that more people see it. Manage the reviews; make sure you address queries and concerns. The more active your business is, the better results you will gain.
Conclusion
As a small business, there are many ways to market your company. However, you must identify the methods that will help you bring the company to the fore. You need to essentially work on strategies and tactics that can boost your digital marketing efforts.
You can partner with an excellent digital marketing company in India to outsource your digital marketing needs and enhance the results.